Oil live formula, fine coloring
The refill is made of high-quality vegetable oils. The softness and hardness are moderate, and the length is increased. The use time is more than 2 times that of the ordinary type.
Log stripes with environmentally friendly lacquerware craftsmanship, stylish and generous, comfortable to hold
Every stroke is smooth and smooth, and the effect is improved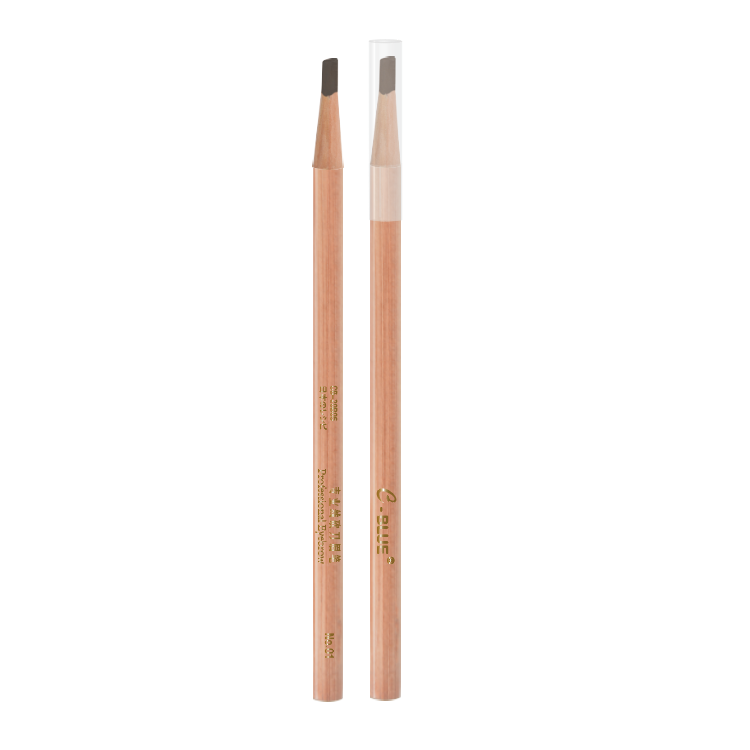 Long lasting color/waterproof and sweatproof
Waterproof and sweatproof, not easy to smudge, long-lasting eyebrow makeup with delicate eyebrow-like effect.
Shape of machete / distinct roots
The wide core is easy to cut in the shape of a machete, and the eyebrows are drawn into a three-dimensional shape, and the roots and roots of the eyebrows are easily drawn.
Moderate hardness/fine coloring
The texture of the refill is moderately soft and hard, and the color tone is soft.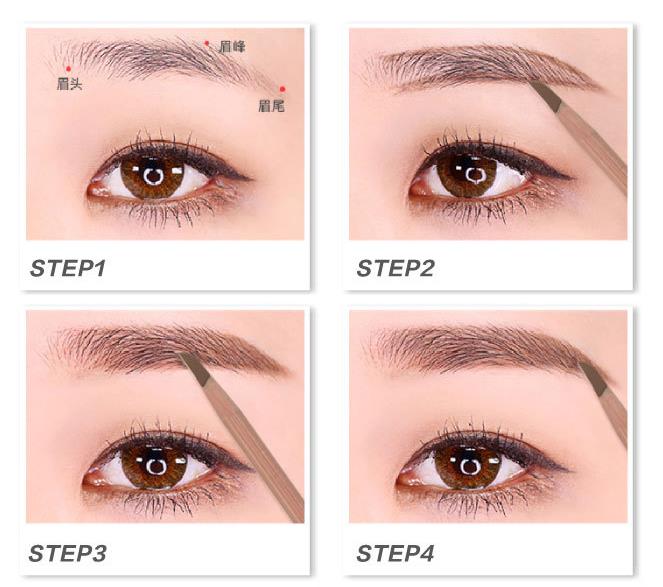 1. Locate the three points, find the head, peak and tail of the eyebrow
2. Draw the approximate shape of the eyebrows, the overall curvature of the natural a little
3. Fill in the box, with a slightly lighter color at the head of the eyebrow, to connect naturally
4. Fill in the vacancies to make sure the roots are clear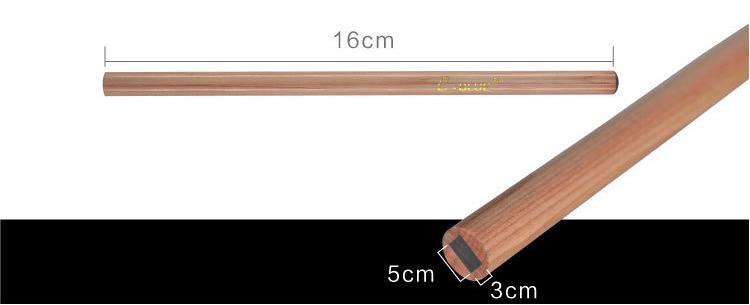 Why Choose C-blue Wooden Square Pencil?
Classic wood, more trusted by consumers
Wooden eyebrow pencils have become more popular among people working in the beauty industry in recent years, and they are easy to draw in the direction of eyebrow hair growth with natural lines.
The pencil can be sharpened to your liking in two shapes: 1. Machete shape, which allows you to draw your eyebrows with a natural three-dimensional effect, as if you were born with them. Duckbill shape, which allows for more even eyebrow coloring.
The introduction of Japanese technology, carefully developed anti-smudge lasting nourishing formula, enriched with imported high-quality plant wax, gives you intimate care.
The square core can be trimmed out of the 5mm model refill, making it easy to shape in one stroke and more suitable for newbies who can't sharpen the flat beak shape.