Sidamu pen holder, with mellow woody aroma and antiseptic effect. The touch is delicate and easy to color, and the refill feels fine and smooth. After the base makeup is applied, it is easy to color. The eyebrow makeup is long-lasting without smudging, and the plant formula lasts to maintain the delicate makeup. Bright lacquer texture Painting, stylish appearance, comfortable grip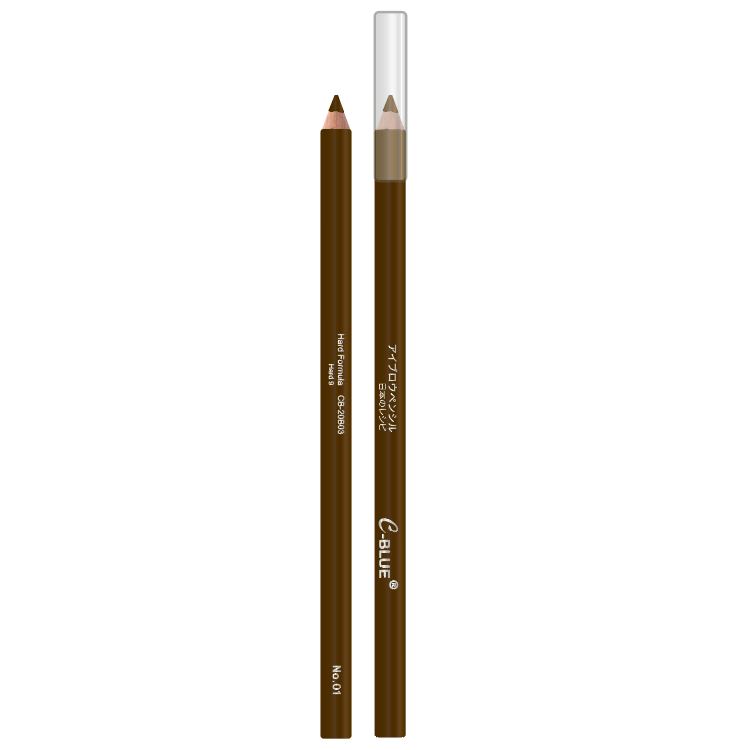 This series of eyebrow pencils unique formula technology from Japan adopted and raw materials derived from Japan, rich in natural vegetable waxes and vegetable oils, environmentally friendly and anti-allergic, anti-sweat skin-pasting, soft and vivid color, easy to color, natural and lasting, no caking.According to different women's cosmetic preferences, we can carefully design and create a natural and lifelike makeup.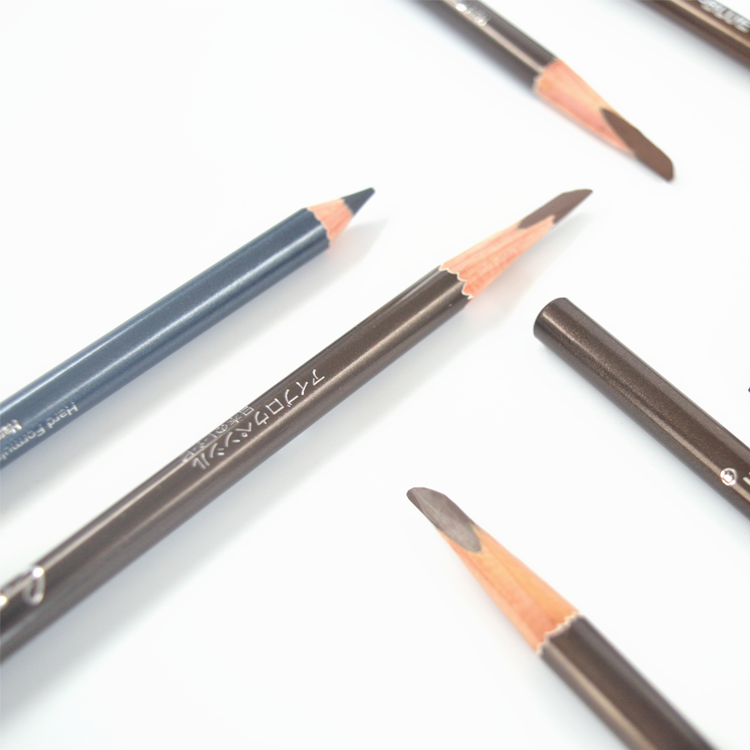 The oil-activated formula is easy to color on the eyebrows and stays easy to take off, with a plush texture that draws the eyebrows into a three-dimensional shape.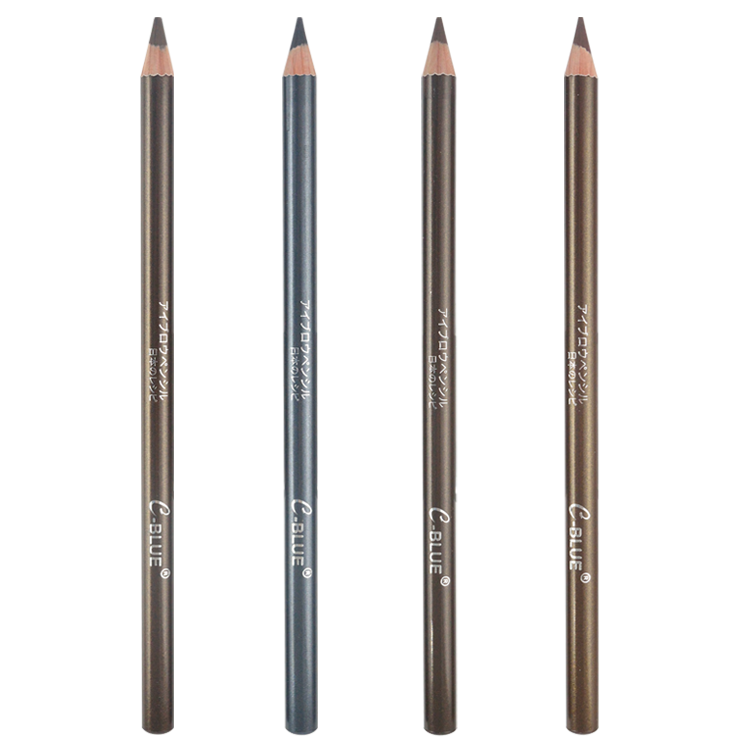 The classic machete eyebrow pencil for Asian lady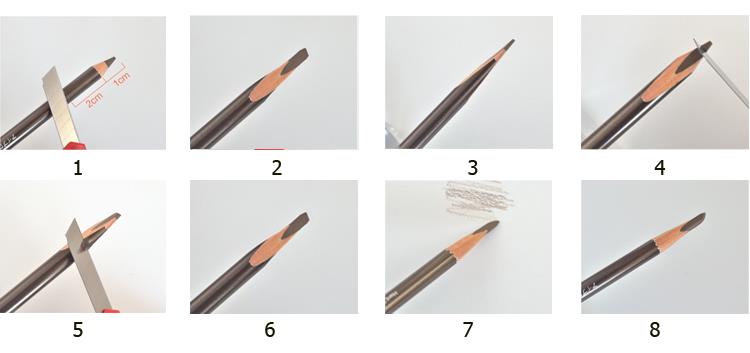 1. Leave a distance of 2 cm, hobby knife to carve the mark
2. Use the hobby knife to sharpen the pen along the mark upward, revealing about 1.5cm of the refill can be, the same operation on the back
3. After the above operation to form a flat shape on both sides.
4. Use the hobby knife tilt angle cut off the nib part, forming a bevel.
5. Pin off the excess wood along the side.
6. Trim away the wood on both sides to reveal the pen core
7. Wrap the pencil around the week to eliminate excess wood, and then use the pen to polish the details on top of the paper
8. Good-looking and practical eyebrow pencil is complete